Here at the tail end of the winter wave of coronavirus in Georgia, it is clear in our practice we are seeing a lot of exacerbations of sinus infections. COVID-19 often causes sinus and upper respiratory symptoms such as loss of smell, congestion, and a severe headache. However this leaves the susceptible person open to sinus infections and ear infections caused by bacteria that may last for several more weeks. Some patients of course are much more ill, with about 5 to 10% needing hospital care, and for those patients sinus infection or ear symptoms may go untreated for longer.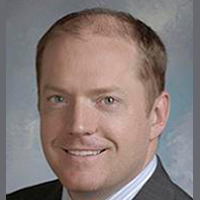 The nasal sinuses and the middle ear space or hollow pockets in the head and cranial bones that usually are filled with sterile air. However their natural ventilation tracts tracks can get blocked off allowing for nearby bacteria to take hold and cause painful swelling and infections. It is often patients who are susceptible to sinus infections that get them – such as those patients who have gotten them before or patients who had ear infections as a child. However really anyone is susceptible to sinusitis every once in a while.
Typically we allow 7 to 10 days for an acute sinus infection to resolve on its own, but after this point antibiotics or anti-inflammatories or other specialized medications may be needed. Common sinus infection bacteria are often Streptococcus species, Moraxella, or Haemophilus. Culture techniques or even PCR technology may be used to identify specific pathogens. However patients with a history of relapsing sinus infections may have more difficult bacteria such as Staphylococcus or very tricky non typical respiratory bacteria. Bacterial sinus infection secondary to COVID-19 may be a cause for lingering loss of smell. We're hopeful that most people with COVID-19 regain their smell back, but unfortunately many do not.
If you are two weeks after your COVID-19 was diagnosed, and have recovered otherwise but need a visit for sinus evaluation, call us today. You are not the only one!