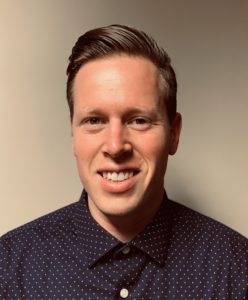 Preston Lewis, AuD, CCC-A
Dr. Preston Lewis earned his Bachelor of Music in Sound Recording Technology from Brigham Young University in 2014 and his Doctorate of Audiology from the University of Southern Mississippi in 2020. He completed his doctoral degree and fellowship at the Atlanta VA Medical Center.
Clinical abilities for Dr. Lewis include: comprehensive diagnostic hearing evaluations, tinnitus counseling and management, electrophysiological assessments, assessment and treatment of balance disorders, and working with current hearing instruments, osseointegrated auditory devices, and cochlear implants. These skills were cultivated during years of training in private practice ENT settings, family hearing centers, and three different VA hospitals in Georgia, Mississippi, and Louisiana. Dr. Lewis is also fluent in Spanish.
Dr. Lewis is a licensed Audiologist by the state of Georgia and has his Certificate of Clinical Competence from the American Speech-Language Pathology and Audiology organization.