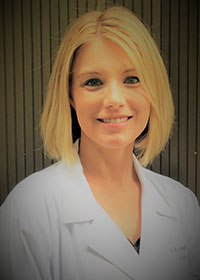 Stacy Pickelman, AuD, CCC-A, FAAA
Dr. Stacy Pickelman received her Bachelor of Science in Communication Disorders in 2006 followed by her Doctorate of Audiology in 2010 from Central Michigan University. She completed her fellowship at the California Ear Institute in Palo Alto, California.
Throughout her career, Dr. Pickelman has obtained various positions in a variety of occupational settings including standalone institutions to Ear, Nose, and Throat practices. Her experience extends from pediatrics through the geriatric population. Dr. Pickelman has experience in comprehensive diagnostics and treatment, electrophysiology testing, and vestibular assessment.
Her concentration comprises of the treatment of balance related concerns and hearing difficulties. She is well versed in the most current hearing technology and strives to fit each patient for their individual needs. Dr. Pickelman focuses on the medical well-being before, during, and after a fitting to ensure proper patient care. Her primary focus and passion are to provide the vital information necessary to allow the patient to make a confident decision on their own in order to best treat their hearing loss.