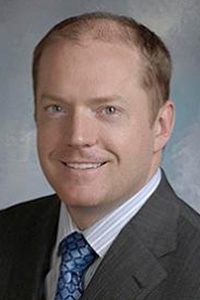 G. Aaron Rogers, MD FACS
Dr. Aaron Rogers is a local leader in the treatment of nasal and sinus disorders. He trained at Emory University completing hundreds of sinus procedures under the supervision of academic rhinologists and endoscopic neurosurgeons there. His research centered on nasal polyposis and chronic sinusitis in addition to studying the effects of topical glucocorticoids (steroids) on the nasal and respiratory tissues. At Advanced ENT he initiated and oversees the Otolaryngic Allergy program, offering allergy testing and modern allergy treatment options (such as "Allergy Drops") for patients suffering from nasal and pharyngeal allergy symptoms. Diagnnostic olfactory (smell) testing is also performed.
He also brought Balloon Sinus Dilation, or Balloon Sinuplasty, and the Intersect Propel steroid-eluting sinus implant to the Advanced ENT practice. After performing the first in-office sinus balloon procedure in Atlanta in 2010, he has made this a meaningful part of the treatment options offered to patients suffering from chronic sinusitis and nasal congestion. In 2017, Georgia's first cryotherapy procedure for vasomotor rhinitis was performed by Dr. Rogers.