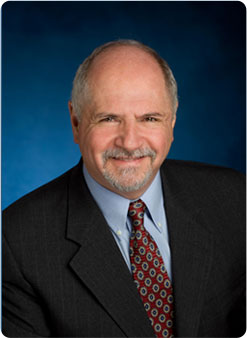 Emeritus
Advanced Ear Nose & Throat Associates is proud to have a close collaboration with a world-renowned leader in the treatment of individuals suffering from tinnitus, hyperacusis, and misophonia.  Dr. Nagler is a renowned tinnitus expert, and himself a sufferer, who now sees patients in a telemedicine setting.  Visit his site at http://drnagler.supporttopics.com/ for more information.
Dr. Nagler finished medical school in 1975 at Northwestern University Medical School before completing an internship and five additional years of residency training in general surgery and the surgical subspecialties. He is a Diplomate of the American Board of Surgery and a Fellow of the American College of Surgeons. As a physician and surgeon with extensive breast cancer and colorectal cancer experience, Dr. Nagler is intimately familiar with the physical impact of disease as well as its emotional consequences upon patients and their loved ones. This awareness, combined with the insight he has gained during his own twenty-year tinnitus odyssey, has enabled him to communicate on a very personal level with countless tinnitus sufferers from all over the world.
Dr. Nagler has amassed an in-depth understanding of the anatomy, physiology, and pathology of the auditory system as related to tinnitus. He has contributed a wide variety of articles to the tinnitus literature and has been a guest lecturer at numerous tinnitus meetings and conferences throughout the US and Canada as well as in South America, Europe, India, Israel, New Zealand, and Australia. He has appeared twice on NBC's Today show discussing various aspects of tinnitus – its etiology, its treatment, and its impact on society. For two years Dr. Nagler served as Chairman of the Board of Directors of the American Tinnitus Association, and for seven years he served on ATA's Scientific Advisory Committee, reviewing hundreds of grant proposals for tinnitus research.
In the corporate sector, between 2002 and 2004, Dr. Nagler was Vice President for Clinical Affairs at Neuromonics (then known as Tinnitech Ltd), and between 2010 and 2013, he was Director of Tinnitus and Hyperacusis Services at General Hearing Instruments, Inc, where he helped develop wearable devices designed specifically for Tinnitus Retraining Therapy (TRT).
Dr. Nagler has treated or participated in the treatment of thousands of tinnitus sufferers, first as Director of the Alliance Tinnitus and Hearing Center in Atlanta, Georgia and subsequently in a resource role assisting other tinnitus clinicians from across the globe with their more challenging patients. He founded Atlanta Tinnitus Consultants in January 2014 and began working closely with the hearing loss and tinnitus program at Advanced Ear Nose & Throat Associates.
Contact
For scheduling with Dr. Nagler please visit his dedicated tinnitus website for more information about tinnitus and his appointment information.